There are over 37.5 million Americans that are suffering from hearing loss and 28.8 million can actually benefit from hearing aids. Hearing loss is common in both children and adults, but men have double the chances of suffering from hearing loss in comparison to women and they're usually between the ages of 20 – 69.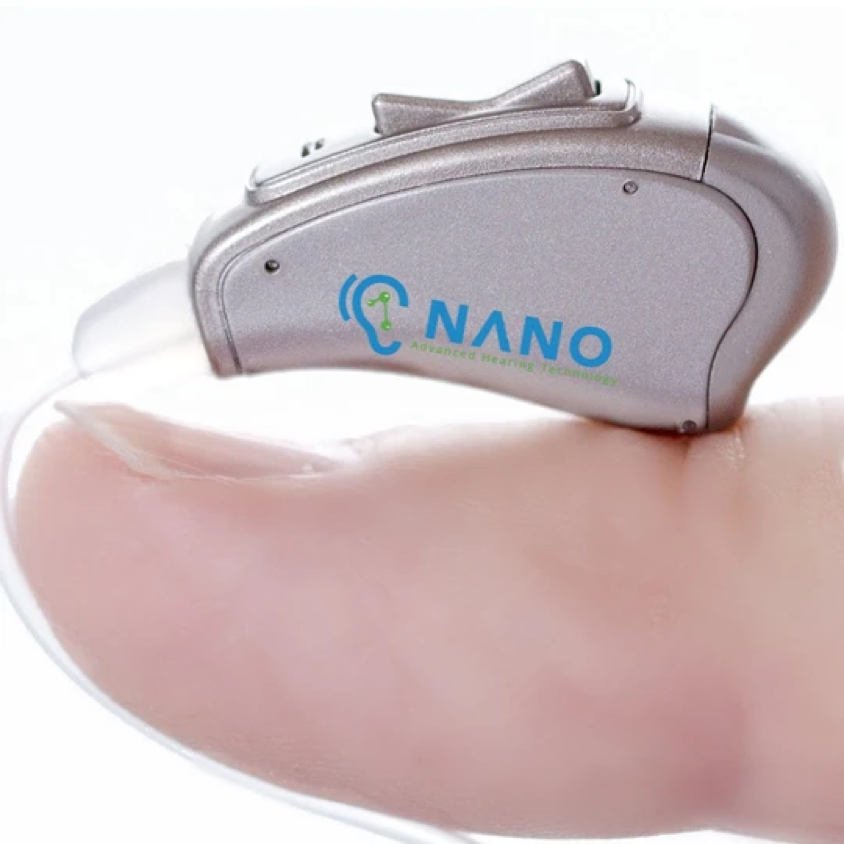 Even though there are many companies out there that sell hearing aids, there is the sad reality that hearing aid equipment is actually expensive. Many American citizens who struggle financially are unable to purchase hearing aids, which can then result in them leading unhealthy lifestyles such as isolation, depression and even the risk of having dementia at a later stage in life.
However, there are some hearing aid companies such as Nano hearing aids that are actually affordable and are in high quality. Nano hearing aids offer a wide range of hearing aids that have advanced digital technology and features such as noise cancellation, rechargeability and sound control.
In fact, the founder of the company Robert Carlson created the company in 2017 after he realised the troubles that his grandma went through in order to be able to afford hearing aids and adjust to different sound environments.That's when he decided to help out everyone who struggles from any type of hearing loss, including veterans.
The company previously teamed up with The New York Post and gave away 24 pairs of free hearing aids to those financially unable to pay for hearing aids. Most of the winners were veterans who had fought many wars for America and others were normal citizens.
One of the veterans that won was a 72 year old honorably discharged US Air Force veteran and the other was a Vietnam veteran that wasn't able to have any VA benefits. Both of these veterans had a similar story of struggling financially and not being able to pay for health care necessities. Nano hearing aids love to help people and are a huge philanthropic company that continues to help those who suffer financially and with hearing.
This giveaway event took place this year in April, during the whole rise of the pandemic, which had helped put smiles on people's faces. It also helped eradicate any chances of isolation, especially for the old people who won since they were able to use the hearing aids in order to connect with their family members during the lock down that took place globally.
The most popular and affordable hearing aids that this company sells is called the Nano Sigma which is at the price of $597. It comes with a mobile app that allows you to control the volume settings and your pair of wireless hearing aids. It has noise reduction technology, directional microphone technology and a nearly invisible design that looks discrete yet stylish. It has the traditional battery set, but it's known to be popular amongst customers who have bought it.
The Nano X2 is another popular hearing aid that this company sells, since it offers digital rechargeability that comes with a free portable charging case, background noise cancelling technology, 2 directional microphones per device and a discrete design. These cost $797 and are on sale from the previous price which was $2,997.00. Customers are saving a great amount of money through this brand.
Nano hearing aids have designed an app that allows users to experience free hearing tests and to be able control external environments such as sound. This company has been approved by the FDA and they want customers to have the best experience by having the perfect fit. In order to provide customers this kind of experience, they deliver their hearing aids with different earbud sizes for customers to try on and they offer a 45 day money back guarantee so that customers have flexibility.
Nano hearing aids are so philanthropic that they even offer deals such as 2 for 1 for hearing aids. The prices that they charge are for pairs and not singular hearing aids and they understand the importance of maintenance and taking care of hearing aids, so they also include cleaning products as part of their package too.
With hearing aids that Nano have designed, users are able to adjust to any sound environment including one-on-one conversations, watching the television, dining outdoors in busy environments and participating in general outdoor activities that are in busy environments.
Even though hearing aids cannot heal any hearing loss, it can help improve the situation significantly. Even though there isn't a strong link between hearing loss and depression, studies have shown that adults at the age of 70 were less likely to suffer from depression when wearing hearing aids, whereas it had the opposite effect on 40% of non hearing aid users.
Before you choose your pair of hearing aids, it's always best to speak to an audiologist or an ENT doctor in order to get a hearing test and understand what kind of hearing aid you need to buy. With Nano hearing aids they make it really easy for customers to purchase through their website, guaranteeing a good shopping experience.This company loves to treat customers with care and does not want anyone with hearing impairment to suffer any longer.
It's always important to connect with people, especially now during the pandemic where people have been affected greatly due to isolation and social distancing. People can now purchase good hearing aids for a low price and stay connected with their families and friends, without having anymore problems. It's a win win situation for everyone and can help towards a positive attitude and mental health wellbeing.
We look forward to seeing more philanthropic events that Nano hearing aids will probably hold, for they are a company that loves to give and help people tremendously with health care. But for now customers can purchase hearing aids directly through the website and have them delivered right to their doorstep.