Thailand – Dr. Hygiene Medical Products, a leading manufacturer of medical supplies, announces that it has received official backing from the Thailand Board of Investment (BOI). This action by BOI acknowledges Dr. Hygiene's dedication to advancing public health, technological advancement in medicine, and high-quality products.
Dr. Hygiene, established in 2010, has become a well-known name in the medical supply sector. In the healthcare industry, it got excellent support for its reliability, agility, and dedication from customers around Thailand.
The company's reputation has been based on manufacturing high-quality goods, offering superb customer support, and upholding the strictest moral and ethical principles. Dr. Hygiene hopes to advance even further in the medical sector with the new funding from the BOI.
The BOI is the organization responsible for developing and promoting investment in Thailand. Its primary duties are to encourage exports and assist investment activity.
The BOI's support of Dr. Hygiene marks an important turning point for the business and exemplifies the Thai government's dedication to supporting high-quality medical goods and services.
This support will boost Dr. Hygiene's operations, make the company more competitive, and lure more international capital to Thailand.
Dr. Hygiene will profit greatly from this support, including tax breaks, access to investment promotions, and exemptions from paying customs duties on imported machinery and raw materials.
Additionally, the BOI will offer assistance and direction on various subjects, such as market analysis, marketing plans, and product development.
The BOI's new assistance gives Dr. Hygiene a chance to keep up its support for medical advancement and public health. The company wants to broaden its product offering in response to the growing demand for high-quality medical supplies and keep up with customers' and healthcare professionals' changing needs.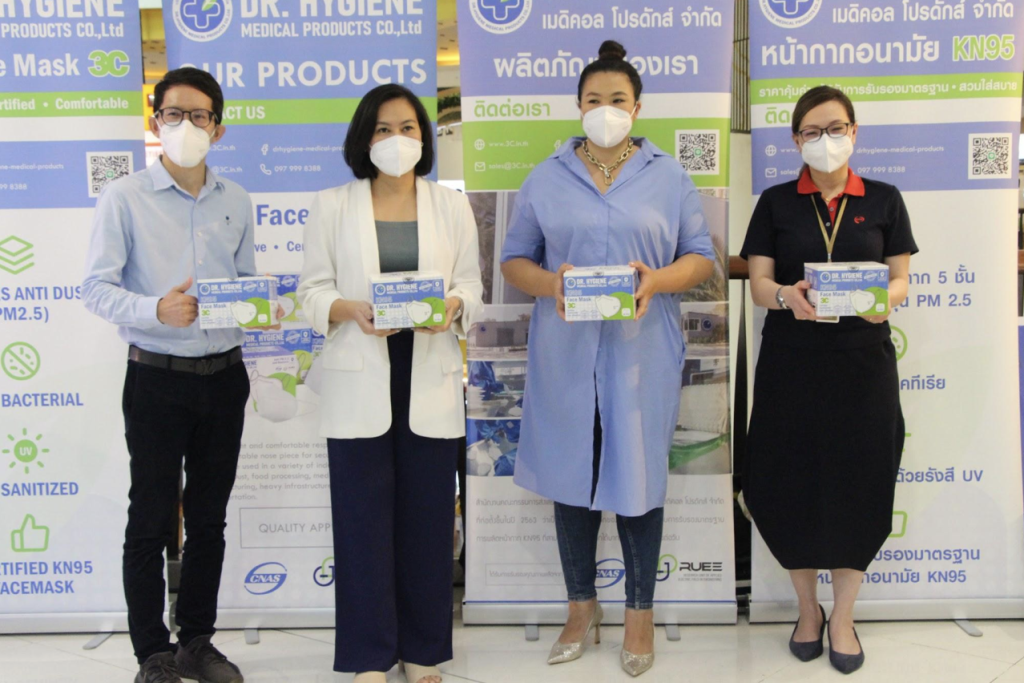 Dr. Hygiene is dedicated to offering items of the greatest caliber, and the BOI's support is evidence of the company's standing and dedication to excellence. The business is convinced that this support will enable it to expand its good influence in the healthcare sector and achieve even higher heights.
Mr. Shubodeep Prasanta Das, CEO of Dr. Hygiene, said, "We very much appreciate the Thailand Board of Investment's support. This award is a testimonial to the caliber of goods and services, and we are dedicated to keeping patients and medical professionals all over the world supplied with high-quality medical equipment".
The Thailand Board of Investment's support of Dr. Hygiene Medical Products marks a significant achievement for the business. It presents great potential to keep advancing public health and medical innovation.
Dr. Hygiene is certain that with the BOI's backing, the company will develop further and benefit the healthcare sector.
For more information, please contact:
About Dr. Hygiene Medical Products:-
The leading supplier of medical products and supplies is Dr. Hygiene Medical Products. Since its founding in 2010, the business has established a solid reputation for producing high-quality goods. It offers first-rate customer support and upholds the strictest ethical and moral standards.
Dr Hygiene is committed to providing the best goods possible to medical professionals and patients worldwide because of its commitment to advancing public health and medical innovation.