PowerPoint Live provides business professionals with an easy to use, effective platform to create and edit presentations in real-time during virtual meetings.
According to Donna Hall with OnPar Technologies, this is great news for Microsoft 365 subscribers who schedule and lead virtual meetings, for example through Microsoft Teams. And equally great news if they are already familiar with and using PowerPoint to create their presentations. It's important to note that meeting attendees do not have to have Microsoft 365 to join the meeting. All they have to do is use a short link or a convenient QR code they can point their mobile device cameras at, tap the link that appears over the QR code, and PowerPoint Live will load the presentation in their web browser.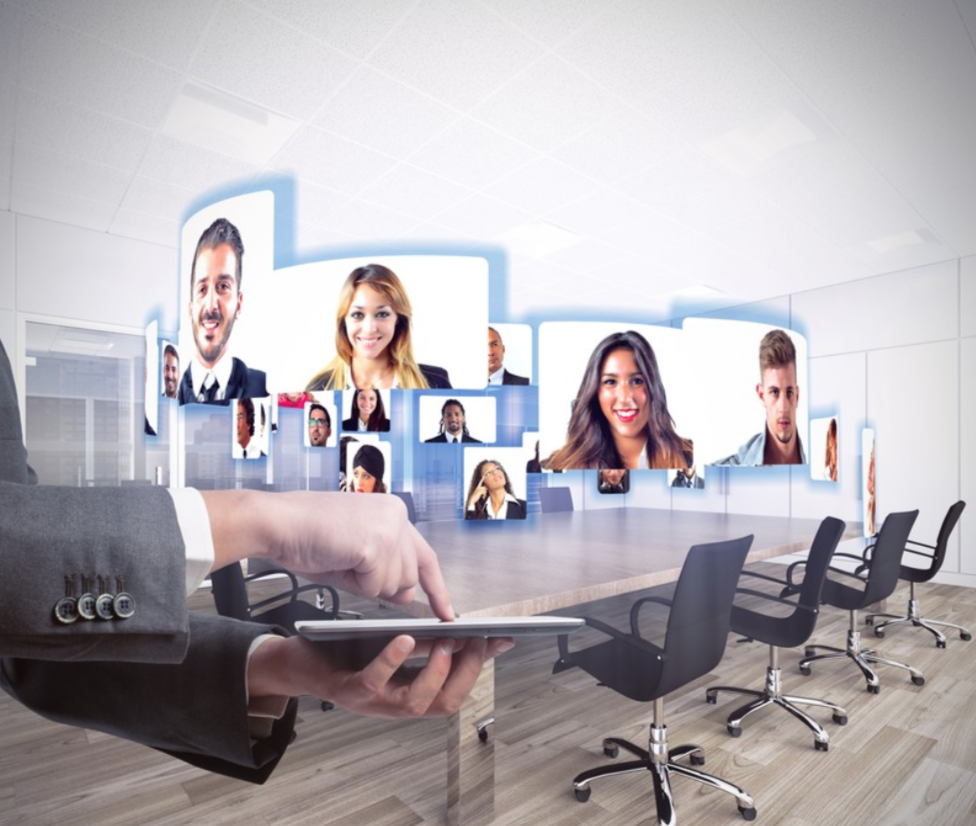 PowerPoint Live Eliminates The Language Barrier
More and more business professionals are working remotely and if the meeting is prepared and managed properly the meeting's outcome can be as productive, if not more productive than in person. Microsoft's PowerPoint Live has a variety of features that other virtual meeting platforms are missing. One incredible feature is PowerPoint Live eliminates the language barrier. Meeting attendees can follow live subtitles that are available in more than 60 different languages. Each attendee has the ability to select the language and follow along in real-time. The subtitle feature is also helpful when the meeting room acoustics aren't clear, or for attendees who have difficulty hearing.
PowerPoint Live Encourages Audience Interaction and Engagement
Another helpful feature is the pinch to zoom that allows attendees to zoom in on the slides to see something more clearly, comment and react to them in real-time, and even send social media-style live reactions. Attendees can simply tap the feedback button that is a smiley face icon located at the bottom right of their screen. Then, they can select different reaction icons like the popular thumbs up and puzzled icons to name just two. Their reaction icon will briefly appear on the presentation screen for all to see and so the presenter can comment or answer any questions. Using the reactions feature personalizes the virtual meeting and encourages interaction among all attendees. Some presenters require attendees to use the reactions throughout the meeting to keep them actively engaged in the conversation.
PowerPoint Live Provides Slide Deck Review
If an attendee is late to the meeting or wants to review previous slides, they can read the transcript that is recorded as captions next to each slide. They have the ability to go back to see past slides on their own without interrupting the meeting. This allows them to navigate through the deck and spend more time on a slide as long as they need too, They can't, however, advance to slides not yet shared. This review feature is helpful for attendees who stepped away from the virtual meeting or encountered other distractions, two common occurrences.
PowerPoint Live! Sends Helpful Follow-Up Survey
Feedback is one of the keys to improving future presentations and strengthening virtual meeting skills. After the meeting ends, PowerPoint Live will send each attendee a short anonymous survey giving them the opportunity to rate different areas of the presentation using a one to five scale. The survey areas are PowerPoint content, slide design, interaction with the audience, and speaker's skill. There is also an area where they can write in other comments. After the survey is submitted, the feedback is collected and added to Microsoft Forms, another application in Microsoft 365 so the results can be reviewed by the presenter. In addition, the presenter will receive an email summarizing the attendees' feedback, live reactions, and recommendations to improve future meetings.